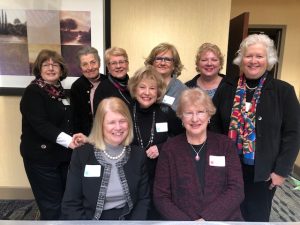 The American Association of University Women is a national organization that promotes
advancing gender equity through reearch, education and advocacy. Our commitment to these issues is reflected in our public policy efforts, programs, and diversity initiatives.
AAUW is composed of three corporations:
The Association,a 100,000-member organization with more than 1,300 branches nationwide, lobbies and advocates for education and equity;
The AAUW Educational Foundation which funds pioneering research on girls and education, community action projects, and fellowships and grants for outstanding women around the globe.
The AAUW Legal Advocacy Fund, which provides funds and a support system for women seeking judicial redress for sex discrimination in higher education.
For more information, contact:
Debbie DePalma, Glenview Area AAUW Membership, email: ddepalma92@gmail.com